Awaken your most sacred self with davidji in Upstate New York
The davidji Immersion Workshop will be held from August 18 – 21, 2022 at Minnowbrook Conference Center, located on Blue Mountain Lake in the picturesque Adirondacks!
Are you ready to emerge from a big life transition and reach a place of heightened awareness, expansive joy, freedom, and deep fulfillment? davidji will help you step out of the chaos and uncertainty that has gripped the world and walk you through his time-tested signature process to gently, lovingly unveil your best self. You'll engage in a safe space with like-minded people encouraging vulnerability, personal growth and life-long friendship.
This is more than a retreat. It's an opportunity to gain the clarity you've been seeking. It's an opportunity to commune with other likeminded souls and connect to your deepest self in a way that you just can't achieve on your own. It will stir your soul and change you on an energetic level. With the gorgeous Blue Mountain Lake as our backdrop, together we'll explore and find the answers to questions like: Who am I? How do I define myself? What holds my stars apart and my universe together? When I stumble, who is rooting for me to get back up? What do I REALLY want?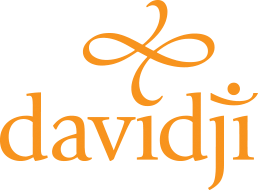 This weekend is for you if you are:
Ready to emerge from the storm to awaken a new YOU!
On a journey of self-discovery
Wanting to deepen your meditation practice
Desiring more passion in your life
Excited to take your life to the next level
Interested in learning and growing with the personalized support of davidji
Seeking peace and connection with like-minded souls
Ready to re-create yourself!
---
Dates: Thursday, August 18, 2022 – Sunday, August 21, 2022

Location: Minnowbrook Conference Center, 355 Maple Lodge Road, Blue Mountain Lake, NY 12812
Minnowbrook Conference Center is located in the heart of the Adirondack Mountains, roughly 3 hours from Syracuse Hancock International Airport, and 2 hours from Albany International Airport. Please consider renting a car for your scenic journey to Minnowbrook. Detailed directions can be found here – https://minnowbrook.org/about/directions/
---
NOTE: We are currently at capacity for the davidji Immersion Workshop. If you would like to be added to the waitlist, please e-mail us at microcredential@syr.edu, and we will let you know if a spot opens up.
---
*Attendee's will be required to show proof of a negative COVID-19 test within 72 hours of the start of the davidji Immersion Workshop.
*Those wishing to attend the davidji Immersion Workshop, who have questions regarding vaccination requirements, please contact Allison Roth at microcredential@syr.edu
*Payment is due May 1, 2022

Single
Tuition – $1,200
Room/Board/Food/Amenities – $995
Total Investment – $2,195
Double
Tuition – $1,200
Room/Board/Food/Amenities – $795
Total Investment – $1,995
---
In addition to the immersive workshop content and material, this rate includes all meals (breakfast, lunch, dinner, snacks), nonalcoholic beverages, swag, parking at Minnowbrook, overnight accommodations, recreational equipment (kayaking, canoeing, volleyball, swimming, etc.), walking trails, and complete access to the Blue Mountain Lake shore.
Questions – Contact Allison Roth at microcredential@syr.edu or 315.443.4889