Partnership workshop between Nanhi Kali Syracuse University Chapter and the College of Professional Studies
Prepared by Liz Green, Gallup Certified Strengths Coach
Gallup's CliftonStrengths assessment generates an individual's "Top 5" strengths; an engagement tool to better understand our natural talents, defaults, and what brings us energy. The CliftonStrengths assessment addresses the question of, how can we do what we are already good at, and do it even better, rather than focusing on our weaknesses?
This workshop will explore best practices for supporting, engaging, and advocating for women in leadership through the lens of strengths-based development. The workshop will provide a foundational overview of the CliftonStrengths assessment, including the background of strengths-based development, best practices for using the assessment and engagement activities around participant "Top 5 Strengths" results.
Following the foundational overview, the workshop will explore how strengths can serve as an effective underpinning for women's leadership development. Participants will be actively engaged in self-reflection and small group discussions, as well as brainstorming around tactics for best supporting women in leadership and professional growth.
Participant Learning Outcomes
Describe the benefits of strengths-based development and its practical applications.
Employ strategies for effective self-reflection, professional engagement and team dynamics through a strengths-based lens.
Apply best practices specific to women in leadership: reflection, advocacy, support and engagement.
If you have any questions, please contact Allison Roth at microcredential@syr.edu.  
Developing Strengths for Women in Leadership

| Session Date | Time | Class Fee | Registration Deadline | Class Code for Registration |
| --- | --- | --- | --- | --- |
| April 8, 2022 | 11 a.m.–12:30 p.m. EST | $52 | April 6, 2022 | 43963 |
Important Notes:
Class Fee includes a code for CliftonStrengths Assessment, which will be sent to participants no later than 24 hours prior to the start of the session.
Proceeds from this workshop will go to Nanhi Kali. The Syracuse University Chapter supports 52 little girls in India to go to school. Therefore, the class fee of $52 will provide $1 of support to each of these little girls.
About Nanhi Kali:

Nanhi Kali is a project of the Mahindra Foundation of India, supporting education for underprivileged girls. Recognizing that the education of women and girls is beneficial to all societies worldwide, a group of Syracuse University students run the Nanhi Kali Syracuse University chapter. The Hindi name, Nanhi Kali (NAHN-hee Kah-LEE) means "little flower bud." Nanhi Kali raises funds to sponsor uniforms, school supplies and tuition costs for girls in India who are otherwise unable to attend elementary or middle school on their own. Our group also encourages interaction among students and increases awareness of the cause of education for women and girls worldwide. During the past year, the SU student group has again sponsored education for 52 girls, a number that has steadily grown since the group initially formed and sponsored its first three "Nanhi Kalis" in early 2010.
Website: nanhikalisyracuse.org
Lead by: Liz Green, Executive Director for the Office of Online Student Success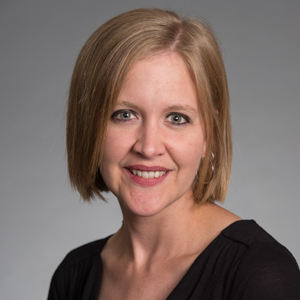 Liz Green, Gallup-Certified Strengths Coach, has been leading individuals and teams through Strengths-based development for the past four years. Liz has had the privilege of working in higher education student services units across a variety of functional areas. Currently, as Executive Director for the Office of Online Student Success at Syracuse University, Liz leads a team focused on a proactive, holistic, accessible, and differentiated online student experience. Her unique professional trajectory has created the foundation for an inclusive "generalist" perspective. She leads diverse staff teams and functional areas committed to providing inclusive experiences for students. She holds a BA from SUNY Geneseo, a M.Ed in from SUNY Buffalo, and is currently pursuing a PhD in Higher Education Administration from Syracuse University.