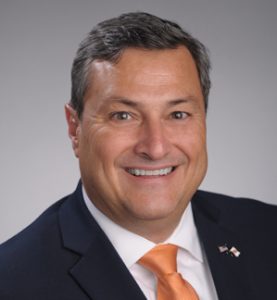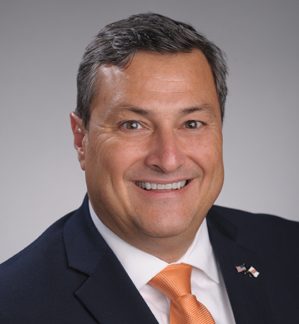 As the recently appointed executive director for advancement at University College, I am excited about the opportunity to connect and reconnect with members of our Orange family. As University College alumni, you have had a different experience at Syracuse University than the traditional full-time student, and we greatly value you as part of our campus community. As such, I would like to encourage you to become an active and engaged member of our alumni base through the three W's―"Wisdom, Work, and Wealth."
Wisdom—By sharing what you experienced during and after your education, you can help us continue to enhance the way UC staff engage with current and former students. Additionally, by offering to mentor current students, you can help the next generation of part-time learners succeed.
Work—Many of you earned or are earning your degree part-time while working, serving in the military, raising a family and managing competing priorities. Your stories will encourage others to continue with or begin their journey of lifelong learning. Hearing firsthand from people who have struggled yet succeeded provides the inspiration our current students need to remain motivated and moving forward. You are the role models for those who are earning a Syracuse University degree online or on campus—in upstate New York and across the world.
Wealth—For generations, University College students have benefitted from the generosity of UC alumni and friends. When a student receives financial assistance for tuition, books, supplies or other expenses, it may eliminate another barrier and allow them to focus on their studies. Every gift, large or small, makes an impact in helping further the education of lifelong learners.
I encourage you to visit part-time.syr.edu/alumni to learn more ways to connect and create your own three W's. If I can be of assistance, please contact me at jjcomani@syr.edu or 315-420-9330. Together, we can pay it forward!
Forever Orange,
Jeffry Comanici '88
Executive Director for Advancement
University College