Alumni and Friends,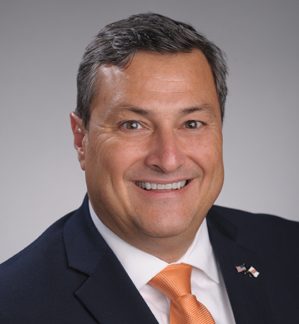 As we continue to deal with the COVID 19 pandemic and its impact on everyday life, staying connected is more important than ever.  As a Syracuse University online or residential student who studied part-time at University College, you are an important part of our Orange community.
The future of University College is grounded in our mission to provide access for part-time students seeking to transform their lives through a Syracuse University degree from anywhere in the world.
As you will see from the stories in this issue of UC Priorities, giving back and paying it forward are critical our success. We hope you'll be moved by our cover story about Eli Harris, whose love for our campus and students inspired his family to create a scholarship in his honor.
Thanks to the generosity of the Allyn Foundation, the Central New York Community Foundation and private donors, we were able to partner with Blackboard Inc. to offer training to CNY teachers to help them learn effective strategies for teaching online.
This past summer University College partnered with the Office of Alumni Engagement to launch Alumni College—a continuous learning program for alumni, parents and friends of Syracuse University. The program is being enhanced and in January, it will be renamed Orange Academy and offer an expanded selection of courses.
The start of the holiday season is nearly upon us, and we ask you to consider a donation that will help University College students fulfill their goal of earning a college degree. Make a difference in the lives of those we serve! Visit https://professionalstudies.syracuse.edu/give-to-uc/ to learn how your gift can make an impact.
Stay healthy and safe,
Jeffry Comanici '88
Executive Director, Post-Traditional Advancement