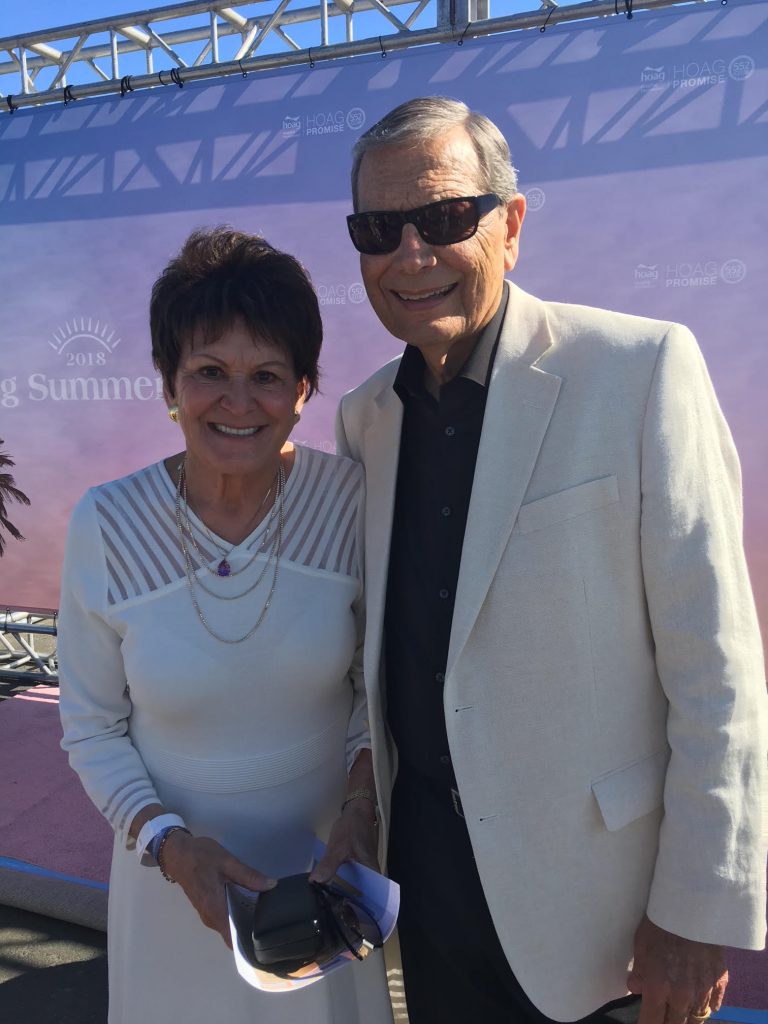 In the late 1960s when Dolores Speach began working on her bachelor's degree at the former University College (now the College of Professional Studies at Syracuse University), she was somewhat of an anomaly as a married woman with two young children.
Lor, as she's known, recalls those days fondly. Her determination and thirst for knowledge were so strong that after earning a bachelor's degree, she went on to complete a master's degree at Syracuse University. Lor then taught for several years in Syracuse, including a full-time position as a Regents biology teacher at East Syracuse Minoa High School for two years before moving to the West Coast.

Now retired, Lor and her husband of more than 60 years, Steven Speach, have never lost their Orange spirit. They say it's important for them to give back so other students can attain the same success and pride of accomplishment they both achieved at the university.
That's why the Speaches recently established an endowed undergraduate scholarship at the College of Professional Studies as part of the Forever Orange campaign. Through estate planning, Lor and Steve, both life-long educators, are pleased to be able to assist a future generation of students realize dreams of their own.
"We have always tried to touch the lives of students in some meaningful way," says the couple. "We are gratified that we can continue to help deserving individuals pursue higher education at Syracuse University."
Dean Michael Frasciello is humbled by the Speach's generosity and thoughtfulness, as well as their tremendous passion for continuing education. "Lor and Steve each pursued advanced degrees as they balanced careers and personal lives," he said. "They're not only honoring their educational triumphs, but most importantly, the memories they hold dear of their time at Syracuse University."
Though the couple relocated to California, Central New York remains close to their hearts. They began to raise son, Steven, and daughter, Lorraine, in the Syracuse area, where they also set out on their educational and professional journeys. Steve graduated from Le Moyne College and completed 30 credits in the chemical engineering program at Syracuse University. Lor earned an associate degree in humanities from Onondaga Community College, setting her sights on continuing her education at Syracuse University.

In 1973, the couple moved to California to pursue career opportunities. Steve, who completed a Ph.D. at the University of California at Riverside in 1983, served many years as a teacher and administrator, retiring as a school district superintendent in Oceanside, CA. Lor worked as a special education teacher, counselor and administrator for 40 years and earned several additional master's degrees along the way.
Enjoying a well-deserved retirement near the Pacific Ocean, Lor and Steve Speach continue to reflect on their humble beginnings in Syracuse. They share that through their endowed scholarship, they hope to lighten the financial burden "so students can focus on learning and achieving their maximum academic potential."
To learn how to establish an endowed scholarship fund for College of Professional Studies students, contact Jeffry Comanici, executive director of post-traditional advancement, at 315.443.1409 or email jjcomani@syr.edu
About Forever Orange: The Campaign for Syracuse University
Orange isn't just our color. It's our promise to leave the world better than we found it. Forever Orange: The Campaign for Syracuse University is poised to do just that. Fueled by 150 years of fearless firsts, together we can enhance academic excellence, transform the student experience and expand unique opportunities for learning and growth. Forever Orange endeavors to raise $1.5 billion in philanthropic support, inspire 125,000 individual donors to participate in the campaign, and actively engage one in five alumni in the life of the University. Now is the time to show the world what Orange can do. Visit foreverorange.syr.edu to learn more.
About the College of Professional Studies
The College of Professional Studies is a global, inclusive and future-facing college, providing access to a diverse population of students and learners seeking a Syracuse University degree, credential, certificate or educational experience from anywhere in the world.