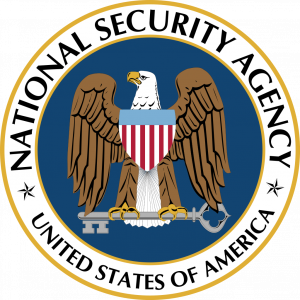 On December 6, 2022, the cybersecurity administration bachelor's degree at the College of Professional Studies was validated by the National Security Agency (NSA) after a review completed by the NSA in partnership with a committee of academic peers.
The NSA is committed to remaining the pre-eminent foreign signals intelligence and cybersecurity agency in the nation, from protecting warfighters around the world to enabling and supporting operations on land, in the air, at sea, in space, and in the cyber domain.
Preventing, detecting, and responding to attacks is essential to all organizations, and cybersecurity specialists are fighting on the front lines of this effort. With the rising need for protecting our national and personal security from online intrusions, there is a call from government and corporate areas to have specialists, administrators and leaders trained in this field. Released in September 2018, the National Cyber Strategy addressed the critical shortage of professionals with cybersecurity skills and highlighted the importance of higher education as a solution to defending America's cyberspace.
"The online bachelor's degree in cybersecurity administration was developed to address rapidly evolving global information security needs," says Michael Frasciello, dean of the College of Professional Studies.
The validation ensures a gold standard of curriculum and learning outcomes in the cybersecurity administration bachelor's degree that directly contribute to the protection of the National Information Infrastructure, preparing highly skilled graduates to immediately join the cybersecurity workforce.
The cybersecurity administration program is a 120-credit bachelor's degree program available fully online. Applications are accepted on a rolling basis, and students can start in one of the six sessions offered throughout the year. The NSA certification is set through 2027.
Syracuse University is among an elite group of academic institutions designated by federal agencies for research and education in cybersecurity. The University originally received the CAE-CD (Center of Academic Excellence in Cyber Defense Education) designation in 2001, CAE-R (Research) designation in 2009, and has been continuously re-designated by the agencies. As part of the CAE designation activities (now CAE-C, Cybersecurity), the University received the Program of Study (PoS) Validation by the National Security Agency (NSA) on the Bachelor of Professional Studies in Cybersecurity Administration program in 2022. Dr. Joon Park, Professor, the School of Information Studies (iSchool) serves as the Point of Contact (POC) for Syracuse University's CAE-C.