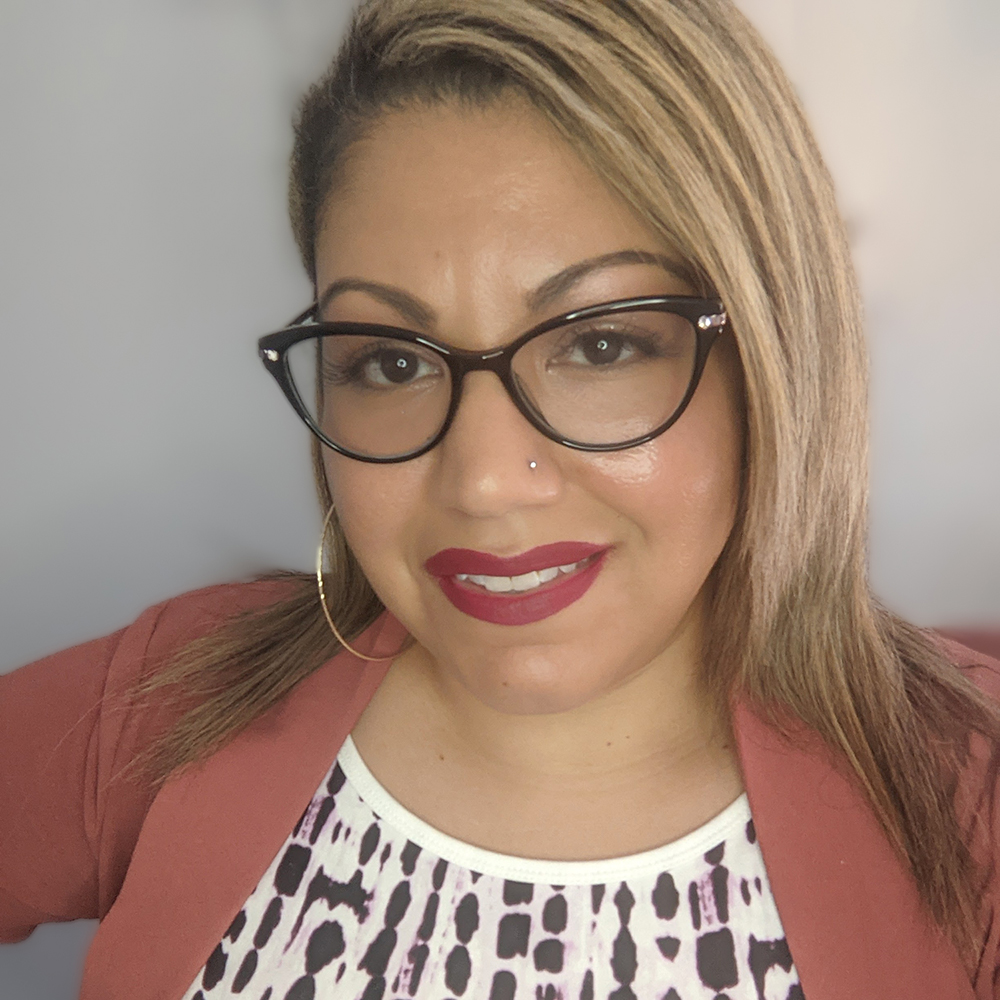 Syracuse University has a long history of support for those who serve in our country's armed forces. At the College of Professional Studies, our mission is to provide meaningful assistance to the military-connected population seeking a Syracuse University education. Nina Rivera-Núñez, military admissions advisor in the Office of Online Student Success stays true to this mission by assisting military students from the time of inquiry to graduation.
In this Q & A, get to know Nina and her role in the Office of Online Student Success.
---
What is your position at the College of Professional Studies?
I am the military admissions advisor at the Office of Online Student Success (OSS).
How long have you worked at the College of Professional Studies?
I have worked at the College of Professional Studies for over a year. Although I have several years of experience working with the military population in a higher education setting through my alma mater, American Military.
In one sentence, how would you describe your role and/or department?
We provide support and guidance to individuals that would like to pursue a degree at Syracuse University online and part-time.
What aspects of your profession bring you joy?
I have the honor of working out of the 174th Attack Wing, which is our local Air Force base. It brings me such joy to know that I am able to work with and serve those that are serving our country. I feel the most joy when I work with a member of the military and see them succeed in their educational program. 
I also have the pleasure of working with a great team where we are passionate about education and helping our students succeed.
What is your proudest moment at the College of Professional Studies?
There are so many proud moments working with OSS. I get to witness our applicants' become students and taking classes while on deployments. We have seen some of our military students going in front of a promotion board and excelling in their careers. Working with military connected students is the highlight of my day.
How does your department support students during their time here?
OSS works with students from the moment they inquire about a program through graduation. We are the first point of contact for online students and continue to be the main point of contact during their duration at Syracuse University. We offer admissions and academic advising in person at the 174th, phone, online, and email. We connect students to different departments within the campus.
Our goal as a college is to provide high-quality service to our students, how does your department go above and beyond to support Syracuse University students?
The College of Professional Studies offers their students the convenience of a one stop shop. We offer admissions, advising, registration, and financial aid offices in one space. Our military population has the option of meeting with us in person during office hours and during their training weekends.   
If students would like to get connected with your department, how can they do so?
Phone: 315.443.9378
E-mail: parttime@syr.edu
Address: 700 University Avenue Suite 326 Syracuse, NY 13244