Executive Director | Office of Professional Acceleration and Microcredentials,
Professor of Practice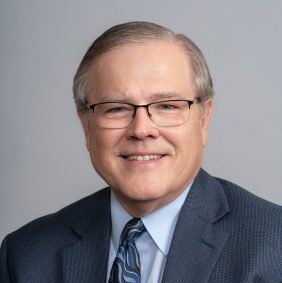 Art is the Executive Director for the Office of Professional Acceleration and Microcredentials in the College of Professional Studies at Syracuse University. Thomas is also the program director Master's of Professional Studies in Project Management. He has been teaching at Syracuse since 2001, and has been a Professor of Practice since 2009.  He was involved with the College in advisory roles prior to 2021, participating in both curriculum and strategic planning initiatives.
Art is the Director of the iConsult Collaborative at Syracuse University, an experiential learning program he began leading in 2012, where university students are engaged with client organizations in a diverse portfolio of information-related projects. A specialist in public-private projects, Art helped to bring about the Syracuse Digital Innovation Alliance in 2019, a unique collaboration among Microsoft, Syracuse City, Onondaga County and the iSchool, organized to accelerate the implementation of Smart City and Smart Campus technologies in Central New York. He is also the co-founder and faculty director of Nanhi Kali, the 2018 SU Orange Circle Award winning student organization that annually sponsors education for over 50 underprivileged little girls in India through the Mahindra Trust.
Prior to his current role with the College of Professional Studies, Art had been the Associate Dean for Career Services and Experiential Learning at Syracuse University's School of Information Studies (the iSchool), Associate Dean for Academic Affairs and the Director of the Master's Degree programs in Information Management (IM) and Telecommunications and Network Management (TNM), all at the iSchool. From 2010-2013, he was also the Director of the Upstate Health Research Network (UHRN), a consortium of universities coordinated through Syracuse University to recommend statistical methods for setting nationwide reference benchmarks for out-of-network health insurance reimbursements. Before 2010, Art served on the SU/J.P. Morgan Partnership Curriculum Project Team, where he contributed to the development and enhancement of several courses with emphasis on large-scale, multi-tiered information systems. A specialist in Project Management, Art has assisted in the editing of two editions of an IT project management course textbook by Kathy Schwalbe. In addition, he participated in the Project Management Institute Global Task Force on Project Management Curricula. He has written numerous portions of the Guidelines for Undergraduate Project Management Curricula and Resources, published in 2015 and 2017 by the Project Management Institute, which can be downloaded by faculty at https://pmiteach.org .
Positions on the corporate IT side of his multifaceted career have ranged from Programmer to Chief Information Officer, and on the corporate training and development side, from Trainer to Chief Learning Officer. With more than 30 years of added consulting experience in Manufacturing, Finance, Education and Government, his contracts have taken him from the USA to Europe and the Middle East, where he led two projects for the Ministry of Education in the Sultanate of Oman. As CEO of IT Consultancy Counterpoint Holdings, L.L.C., he assisted more than 20 public school districts throughout Central New York State with strategic IT transformation, including the transformation of their information network infrastructure.
With emphases in both Social Science and Computer Science, Art earned his Bachelor of Arts degree from the State University of New York College at Brockport. His Master of Education (Ed.M.) degree in Curriculum Development and Instructional Media is from the State University of New York (SUNY) at Buffalo, where he also completed his Ph.D. in Research and Evaluation – Instructional Systems Design and Management. He has developed and taught numerous seminars, workshops and presentations, including semester courses at the American Institute of Banking, Niagara University and SUNY University at Buffalo.
A lifelong advocate for diversity and inclusion strategies, he is Chairman of the National Board of Directors of Gliding Stars, a charity operating across four states that provides differently-abled people of all ages recreational opportunities through lessons in adaptive ice skating. In addition, Art has partnered with CEO John Robinson of Albany-based OurAbility, using iConsult teams from Syracuse University, in partnership with Microsoft, to assist in the development of artificial-intelligence tools to help people with disabilities apply for jobs matching their capabilities.
Art and his wife Helen maintain a residence in Camillus as well as one on Helen's family farm near Buffalo in Wyoming County, where they produce maple syrup products.