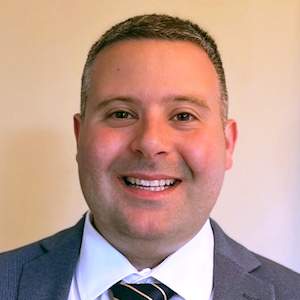 Daniel Hebert (he/him/his) joins the College of Professional Studies in Fall 2022 as an Assistant Teaching Professor. He will teach and develop courses in Business Management, Creative Leadership, and other areas of Professional Studies.  
Prior to joining Syracuse University, Hebert was a lecturer at SUNY Polytechnic Institute from 2020-22 where he taught law, taxation, and business.
Hebert's research focuses on corporate law, taxation, not-for-profit organizations, business organizations, and education. He recently co-authored a paper, "Twenty Questions on the Challenges of Maintaining the Quality of Academic Education During the COVID-19 Pandemic," which was published in the CPA Journal.
Hebert earned a J.D. in 2011 from the University at Buffalo, an LL.M. in 2020 from Washington University in St. Louis, and a B.S. (with honors) in 2008 from SUNY Polytechnic Institute. Hebert was admitted to the New York State Bar in 2012.