Sometimes the options on the ordering website are unclear. To get your transcripts to the Admissions Office for the College of Professional Studies faster and more securely, we recommend sending your transcripts electronically to our email account at parttime@syr.edu. Below are instructions on how to do that via a popular transcript ordering service.
If you are ordering through Parchment, please follow these steps:
Go to the Parchment website and log in or create an account. 
2. Add the school(s) where you will need to request transcripts from.

3. Click on the large green 'Order' button. 

4. On the following screen, you will decide where to send your transcript(s).
For fastest delivery to the College of Professional Studies, please select the second option: I'm sending to myself or another individual. 
The screen will look like this: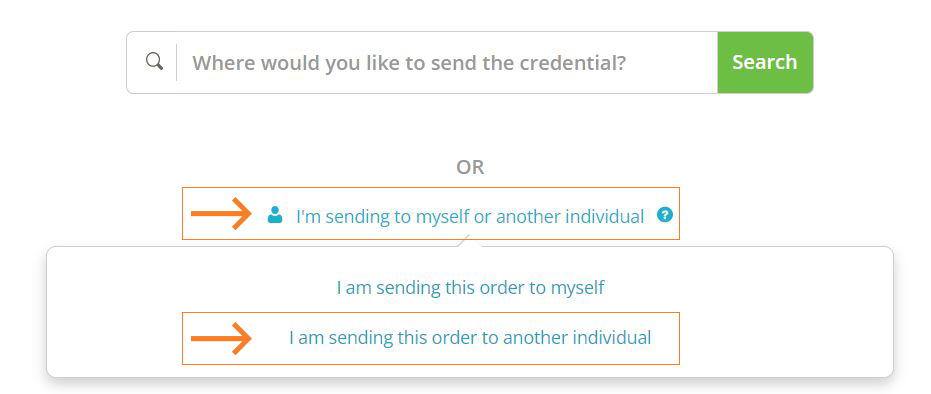 5. Complete the Delivery Destination options as follows: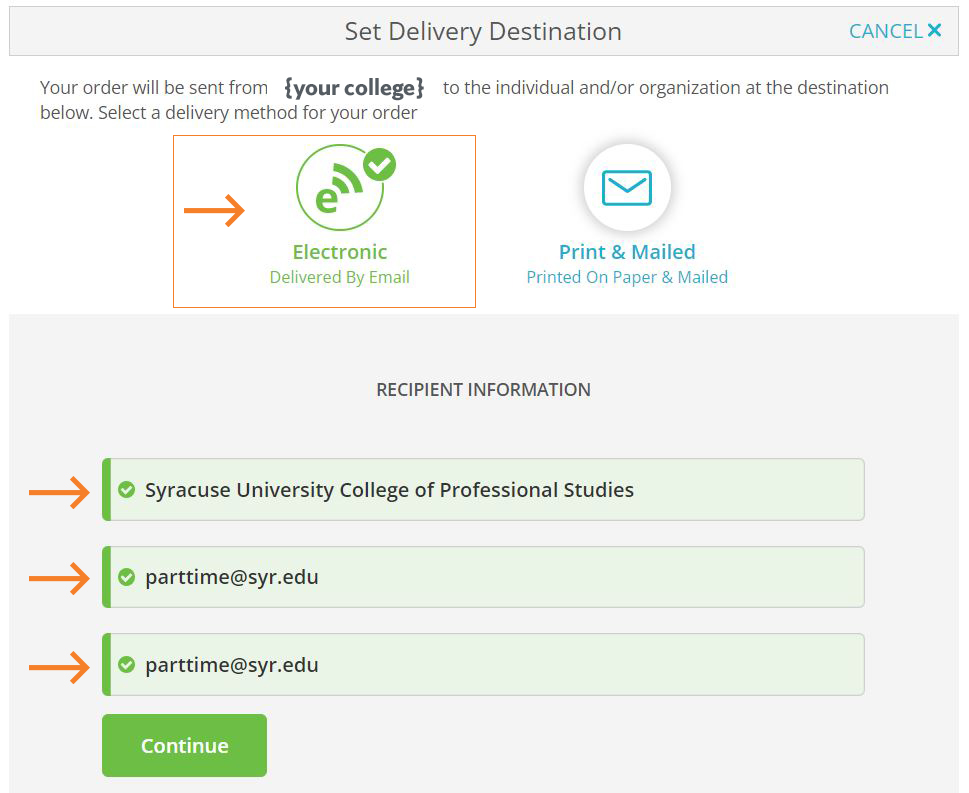 6. Click the green Continue button and you will be taken to a page with the Item Details of your order. Follow the instructions on the page, then continue to the next page to provide payment information and complete your order.
Syracuse University requires transcripts from every college where you registered, regardless of how many classes you took, what grades you got, or if you withdrew. This applies to all our graduate and undergraduate programs. Military applicants must also submit their JST or other military transcripts.
Applicants who graduated high school within the last five (5) years or who have not taken any graded college courses must submit official transcripts from their high school. Please have your high school email your transcript directly to us at parttime@syr.edu.
Please email parttime@syr.edu or call 315.443.9378 if you have any questions.