The Arthur O. Eve Higher Education Opportunity Program can be a life-changing option for individuals who never imagined that they would be able to earn a Syracuse University degree. It's not just the financial assistance that makes HEOP a lifeline—the combination of tutoring, counseling, encouragement, and support each student receives goes a long way toward helping them set goals and stay on track to meet those goals. Read what HEOP students have to say about their experiences at University College: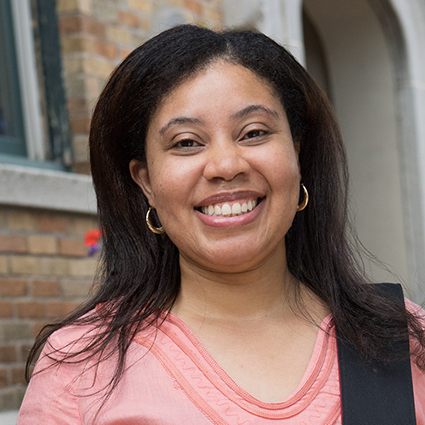 "You face many challenges as an adult student—it can be intimidating. I'm pursuing my lifelong goal of continuing my education so I can get a job in a profession I really enjoyed rather than just a paycheck. I also wanted to be an example to my children, and have been given the most awesome opportunity in the HEOP program. I can't be more thankful, and I don't take this help for granted."
Angela Gunn

"HEOP has given me the opportunity to change the course of my life. HEOP not only provides the financial means to be able to return to school, it gives students the necessary tools and is a tremendous support system. Syracuse University is a wonderful, nurturing environment, and if you invest in yourself fully, you will be astonished by the heights you can achieve."
Timothy Bryant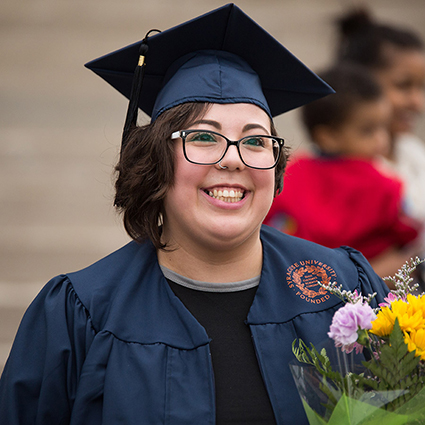 "I've surprised myself by how much I enjoy learning new things. Even though I wasn't the best student in high school, I've made the dean's list most of my semesters at Syracuse University. The advisors have been nothing but helpful. They are always so enthusiastic and just want to see their students succeed."
Amanda Riccardo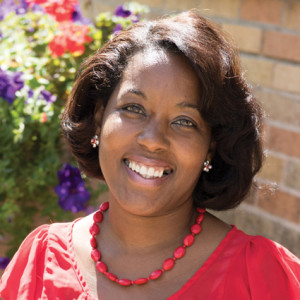 "Support from the College of Professional Studies staff gave me an excellent transition. They gave me advice and provided resources like workshops to improve English writing skills. They opened the door to a new way of thinking about how to manage my personal life. I recommend it to anyone—it's the best investment you can make. The College of Professional Studies is your door to a new future."
Nancy Legra-Garcia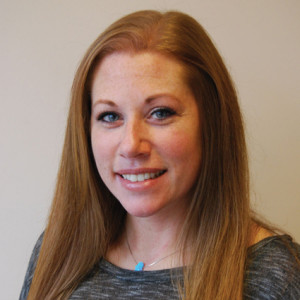 "I never in a million years imagined that I would have the privilege of attending such a prestigious university as Syracuse University. Luckily, with HEOP's assistance, the dedication and support from the College of Professional Studies staff and my fellow HEOP students, and my own commitment to my education, I can secure my children's future by earning a degree. Words cannot express the gratitude I feel for the opportunity I have been given."
Brianna Adams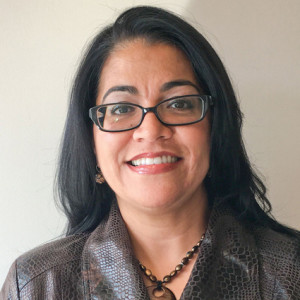 "As a wife, mother, part-time caretaker of my mother, full-time employee, and part-time student, there are times I am overwhelmed. But my educational goals are important. Had it not been for HEOP, obtaining an education from Syracuse University would not be within reach. I can't thank every HEOP staff member enough—they are always helpful, knowledgeable, friendly, and encouraging."
Rosemary Perez
"The support of HEOP made it possible for me to pursue my dream of going to college. The wonderfully supportive staff helped me balance my life as mother and college student, enabling my success."
Jessica Peptis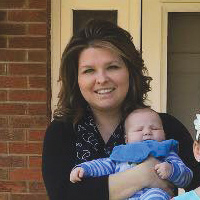 "I never saw myself as being able to attend a community college, never mind graduate from Syracuse University. The College of Professional Studies has enhanced my life in more ways than I can count, from making me the first person in my family to graduate from college to the friendships I gained with College of Professional Studies staff and faculty. My days as an HEOP student gave me the confidence to pursue any dream I had."
Casey Cecile
If you have any further questions, please contact the HEOP office.
HEOP and its activities are supported, in whole or in part, by the New York State Education Department.