The support of military-connected students is central to Syracuse University's mission, and includes commitments to affordability, academic success and a comfortable fit within the student body. Syracuse University's enduring commitment to veteran and military-connected students dates back more than 100 years. We are proud to continue our commitment by being an approved Community College of the Air Force (CCAF) GEM university.
As a part-time/online student, you'll benefit from:
Dedicated online academic services and support.
Course enrollment opportunities 6 times per year.
Fitting in more classes into a traditional semester with our 8-week online course format.
Utilizing one centralized support team with access to all the offices you'll need: Advising, Bursar/Registration and Financial Aid
Per credit cost: $250
Our team is here to help you navigate the enrollment process. To get started taking classes, please fill out the form on this page or reach out to our team at:
Phone: 315.443.3256
E-mail: orangeonline@syr.edu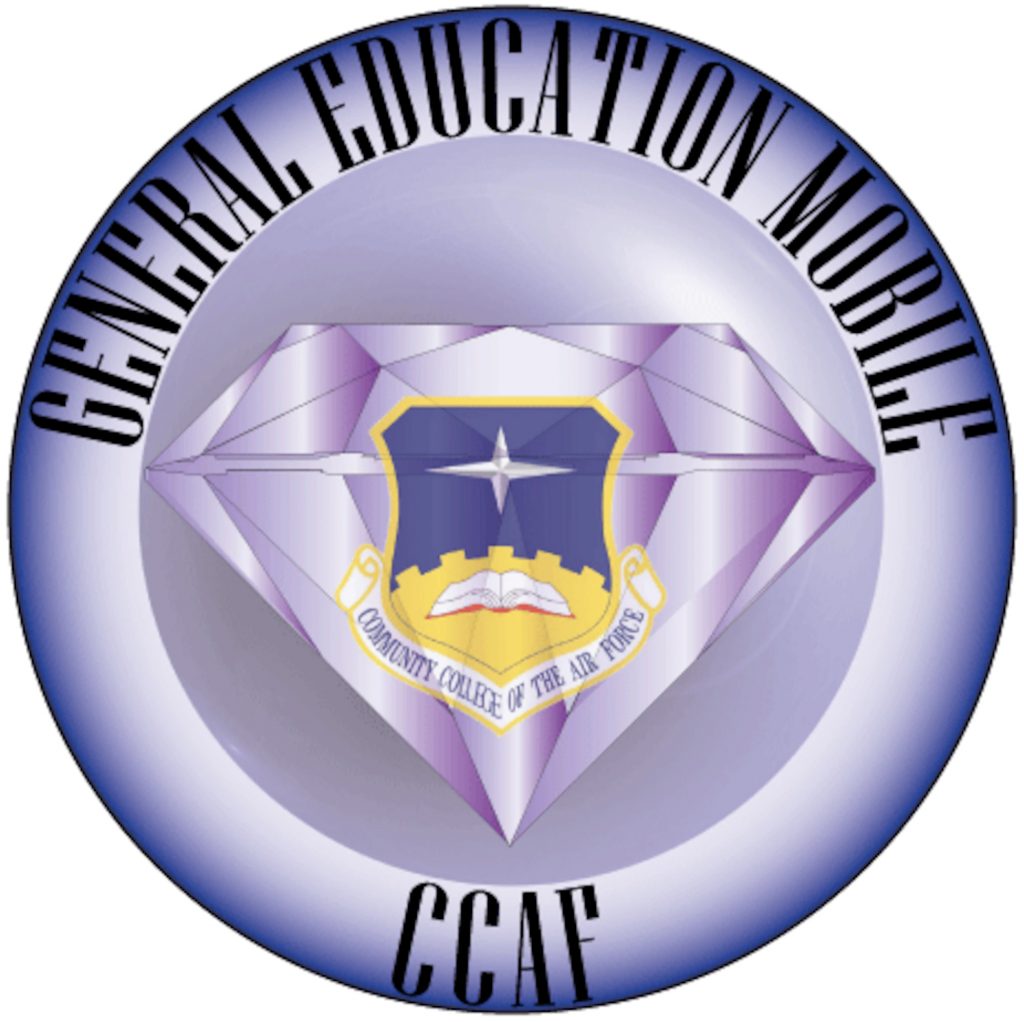 Get Started Today!
Let our team guide you through the enrollment process:
Loading…
S

yracuse University courses available through GEM:
Courses are available on a first come, first served basis. Not all courses are available every semester, please work with our advising team to secure your registration.
Written Communication: (1 Course)
WRT 105 – Studio 1: Practices of Academic Writing (3 credits) study and practice of writing processes, including critical reading, collaboration, revision, editing, and the use of technologies. Focuses on the aims, strategies, and conventions of academic prose, especially analysis and argumentation.
---
Oral Communication: (1 course)
CRS 225 – Public Advocacy – (3 Credits) Principles, practice, and criticism of informative, persuasive, and ceremonial speeches. Enhances student capacity to respond appropriately to a variety of speaking situations.
---
Mathematics: (4 Courses)
MAT 121 – Probability and Statistics for the Liberal Arts I (4 Credits) – First in a two-course sequence. Teaches probability and statistics by focusing on data and reasoning. Topics include displaying data, numerical measures of data, elementary probability, discrete distributions, normal distributions, confidence intervals.
MAT 122 – Probability and Statistics for the Liberal Arts II – (4 Credits) – Second in a two-course sequence. Teaches probability and statistics focusing on data and reasoning. Topics include hypothesis testing, linear correlation, linear regression, nonparametric methods, statistical process control, solving liner equations, matrices, Markov chains.
Prerequisite Course: MAT 121 – Probability and Statistics for the Liberal Arts I
MAT 295 – Calculus I – (4 Credits) – Analytic geometry, limits, derivatives, maxima-minima, related rates, graphs, differentials, exponential and logarithmic functions, mean-value theorem, L'Hospital's rule, integration. For science majors.
MAT 296 – Calculus II – (4 Credits) – Integration: the definite integral and applications; trigonometric functions, methods of integration, improper integrals, infinite series, elementary differential equations, parametric equations, polar coordinates.
Prerequisite Course: MAT 295 – Calculus I
---
Social Science: (8 courses)
ANT 185 – Global Encounters: Comparing World Views & Values Cross-Culturally – (3 credits) Predominant views of reality and values in the cultures of Asia, Africa, and the Americas. Humanistic study of cultures and nature of cross-cultural understanding
ECN 101 – Introduction to Microeconomics – (3 credits) Introduction to microeconomics. Consumer demand, theory of production, markets and prices, social welfare, and related topics
ECN 102 – Introduction to Macroeconomics – (3 credits) Introduction to macroeconomics. Gross domestic product, unemployment, money, inflation, and related topics.
HST 111: Early Modern Europe, 1350-1815 – (3 credits) Major characteristics of European political, social, and cultural life from Middle Ages to advent of democratic revolutions.
PSY 205 – Foundations of Human Behavior – (3 credits) Fundamental principles of mental life and human behavior. Significance of psychology in human relationships and self-understanding.
PSY 274 – Social Psychology – (3 credits) Introduction to scientific study of the social behavior of individuals; experimental approach. Social influence, conformity, social perception, attitude changes, small groups, and collective behavior.
Prerequisite Course: PSY 205 – Foundations of Human Behavior
SOC 101 – Introduction to Sociology – (3 credits) Principal concepts, methods, and findings in sociology. Societal structures, processes, institutions, and social roles from both macro- and microanalytic human behavior perspectives.
SOC 102 – Social Problems – (3 credits) Application of sociological theory and methods to identification, description, and analysis of contemporary social problems. Critique and analysis of alternative strategies for social change.
PSC 121 – American National Government and Politics – (3 credits) American political institutions. Basic principles embedded in structure and practices of American government. Practical consequences of this political system for the citizen.
---
Humanities: (6 Courses)
ENG 107 – Living Writers – (3 credits) Introduction to visiting writers and their work. Lectures and small group sections emphasize dynamic and plastic nature of writing. Opportunity to question the authors directly on content, influences, and technique.
REL 101— Religions of the World – (3 credits) The nature and significance of religion within human culture and existence as evidenced in various religions of the world both past and present.