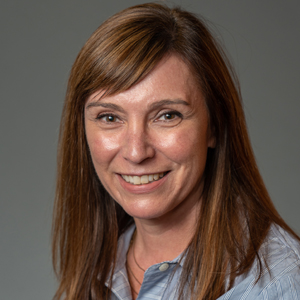 The College of Professional Studies' mission is to deliver exceptional support and services to a diverse part-time student population seeking a Syracuse University education. The Center for Online and Digital Learning stays true to this mission by providing evaluation, development, and delivery of world-class online programs at Syracuse University.
In this Q & A, get to know Christine Brown and her role at the Center for Online and Digital Learning.
---
What is your position at the College of Professional Studies?
I'm the instructional design manager for the Center for Online and Digital Learning (CODL).
How long have you worked at the College of Professional Studies?
Five years!
In one sentence, how would you describe your role and/or department?
I work together with the instructional design team and faculty developers to design and build engaging online courses and instructional assessments and activities.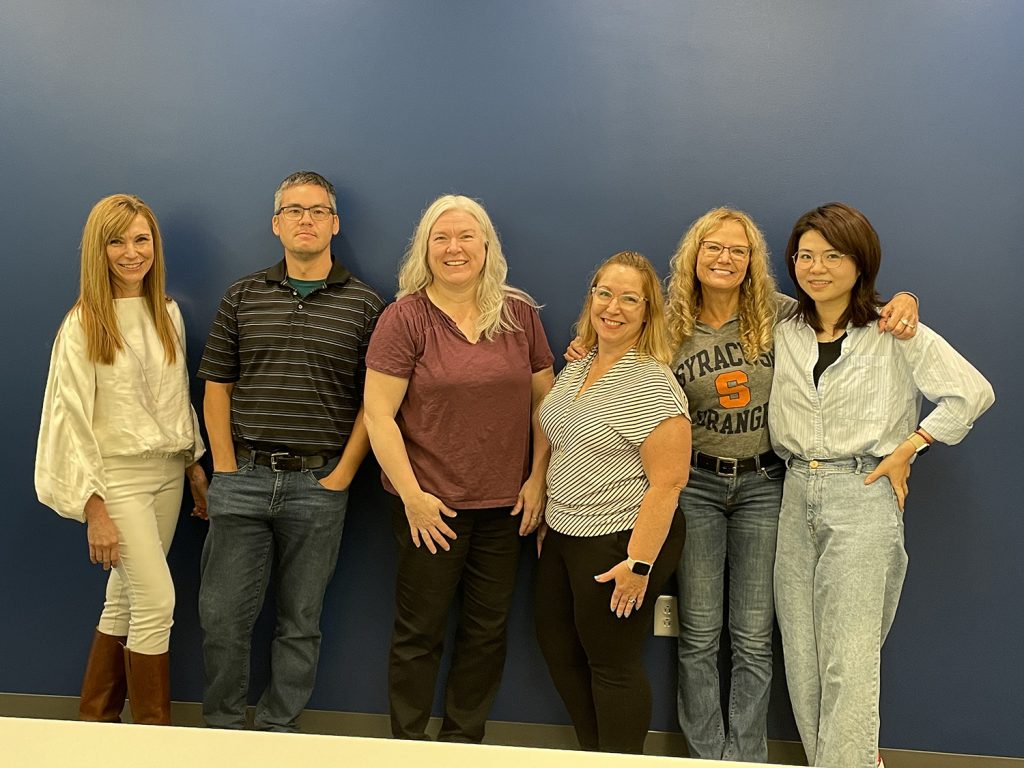 What aspects of your profession bring you joy?
Growing up in a small, remote town gave me a deep curiosity about expanding my understanding of the world and the people in that world. I believe it ignited my interest in developing learning opportunities for people regardless of where they live. And I believe that is why I'm so passionate about the work that I've chosen to do. I have been an online instructional designer for my entire career. I love designing online learning programs. I find it incredibly rewarding to meet the learner where they are to give them the educational experience they need to achieve their professional and personal goals. And, I get incredible satisfaction from working with thoughtful, curious, and engaging minds. The faculty, my colleagues, and the students—each of them enriches everything I do and gives me incredible joy.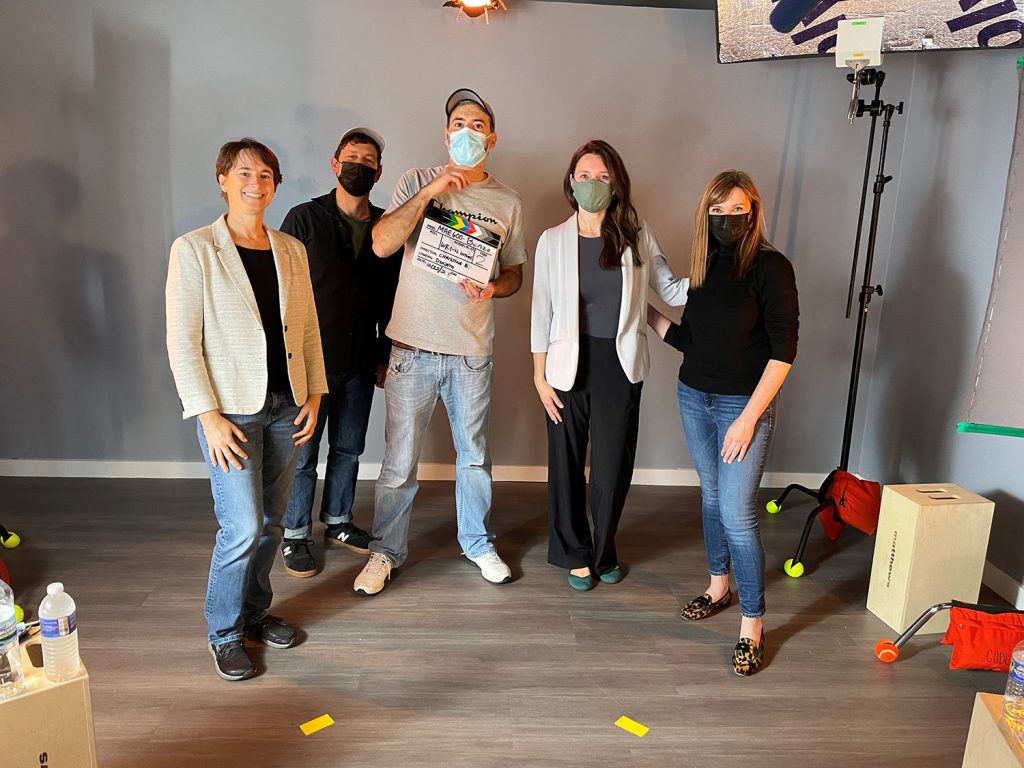 What is your proudest moment at the College of Professional Studies?
U.S. News & World Report released its 2023 rankings and Syracuse University has been ranked:
#21 (#5 private) for Best Online Bachelor's Programs (up from #56 last year)
#13 (#3 private) for Best for Veterans for Online Bachelor's Programs (up from #40 last year)
#8 (#5 private) for Best Online Bachelor's in Business (retained #8 rank from last year)
This speaks directly to the work we do and the people to whom we provide educational opportunities. I couldn't be more humbled and honored by this distinction. Our leader, Michael Frasciello, dean of the College of Professional Studies, had this to say:
"To understand the significance of these rankings, we were #122 in 2020 – our first year of submitting data for online undergraduate programs. By our estimate, no school has moved up that many positions so quickly in the history of the U.S. News & World Report online rankings (101 positions in 3 years). This extraordinary movement and recognition is a testament to so many things we have done and continue to do exceptionally well, but at the core of this recognition is our people. Our people – each of you – have made an unwavering commitment to exceedingly high quality course designs, rigorous curricula, engaging instruction, and a differentiated model of student support."
This is a wonderful statement on the value of the work we do, and my team and I are honored to have contributed to this achievement.
How does your department support students during their time here?
At the end of the day we want students to walk away with the knowledge, skills, and abilities they need to achieve success. We work very hard to ensure that the online learning we develop uses sound instructional strategies, engaging assignments and interactions, and uses universal design principles so that it is accessible to all learners. Our goal is to ensure a high level of teaching and learning so learners are engaged and successful.
How does CODL encourage an adaptive online learning space to meet the needs of different online learning strategies?
It's important to build learning experiences that are right for the program goals. We don't have a 'one size fits all' approach to designing instruction. We work with each faculty developer to ensure the instructional strategies and activities are effective for the content of the course by using several learning frameworks to inform course development.
We also pay attention to the social aspect of learning. In an online space, I think that's something that can easily get overlooked. People learn behavior from their environment through observation, imitation, and modeling. Some believe that putting their course materials online is enough to teach a course. We support the notion that paying attention to the social aspect of learning in an online environment is critical and we work hard to make sure that it is a part of the courses we design.
Our goal as a college is to provide high-quality service to our students. How does your department go above and beyond to support Syracuse University students?
Our mission is to promote the success of learners by expanding access to Syracuse University's educational opportunities. We partner with content experts to develop engaging, rigorous, and inclusive experiences for a diverse and global community of learners. We execute this mission by re-imagining how online education is designed and experienced. We have a professional staff of instructional designers, video production specialists, multimedia design professionals and quality assurance professionals all focused on the learner and their excellent learning experience in an online environment.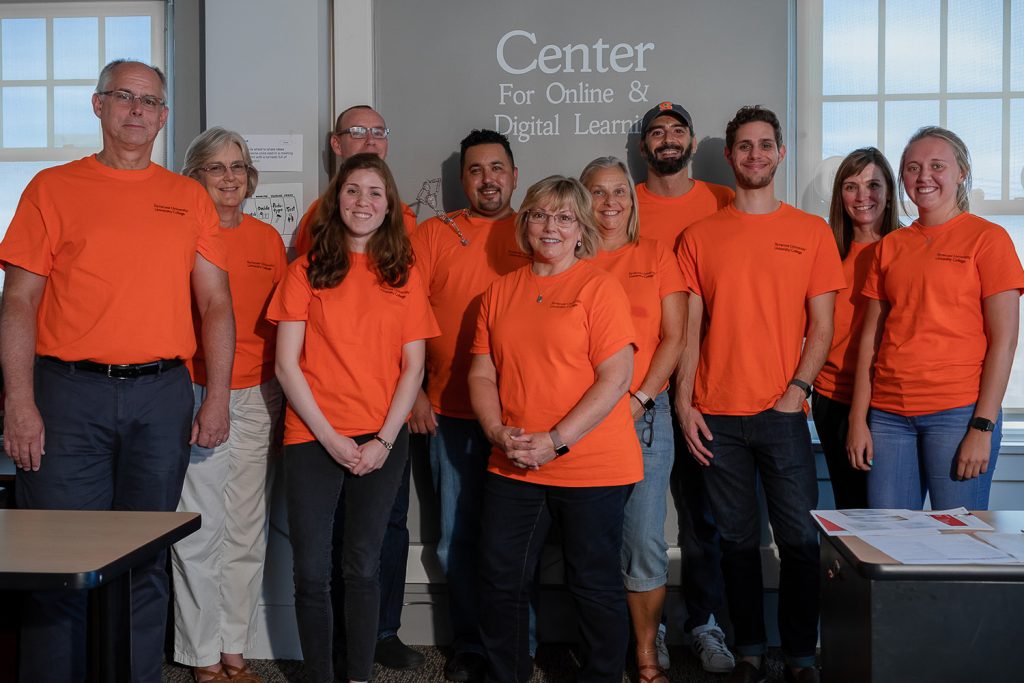 How does CODL implement diversity, equity, inclusion, and accessibility initiatives into the course design?
Our goal is to be respectful and inclusive in the instructional content of each course. We work very hard to ensure that all our materials are accessible to all learners so that all learners can see, hear, and understand our course materials. One of the models we embrace is Universal Design for Learning. This model provides a framework to optimize teaching and learning for all people based on how humans learn. It addresses the many ways our brains process information when learning. In our design, we pay attention to the way people learn and apply it to the online environment. Some examples of this include the following:​
Our videos are used to present information in a visual way, but they're also captioned to be sure that learners who benefit from seeing text are accommodated. Not only does it help the non-visual learner, but the learner who might not have English as their first language. ​
Asynchronous lecture materials can be offered with a combination of text, graphics, and video to support different learning preferences.​
We offer options for student assignment submissions. For example, a student may have the option to submit a discussion board post as a written response or a visual response (such as a graphic or a video).​
All visuals are designed with color schemes that meet accessibility guidelines for color contrast and visibility. In addition, all visuals have alternative text descriptions. We also ensure that we use images that reflect the diversity of the students we serve.
We ensure our materials are accessible to all learners. All documents, PDFs, and PowerPoints, are made accessible so that assistive technologies can be used. 
If students would like to get connected with your department, how can they do so?
They can contact us at codl@syr.edu.