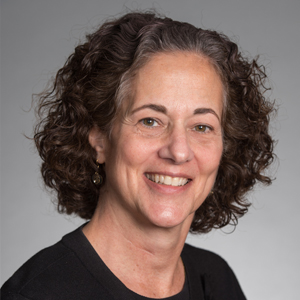 Rosemary is the Assistant Dean of Student Administrative Services. She oversees student services for the part-time students attending on campus Syracuse University programs. Her responsibilities include recruiting, admissions, advising, and the part-time Higher Education Opportunity Program (HEOP.) She is responsible for bursar and registration for all College of Professional Studies student populations.
Since coming to Syracuse University in 1987 she has served as an advisor, assistant director, director, program administrator, and assistant dean in the College of Professional Studies. Prior to coming to Syracuse University, she was the Director of the Office of Services for Students with Disabilities at Onondaga Community College. She has worked in higher education for over forty years and her passion lies in providing access, opportunity, and support for those seeking access to higher education.
Kelly earned a Master of Science in Rehabilitation Counseling from Syracuse University and a Bachelor of Arts in Sociology from SUNY Albany. She is a member of the National Academic Advising Association, Council on Adult and Experiential Learning, Association for Continuing Higher Education, Alpha Sigma Lambda (Beta Delta Chapter Councilor), and the University Professional Continuing Education Association where she holds a membership coordinator role for her region.