Quickly Upgrade or Enhance your Professional Skillsets or Interests
"To do something well, you'll need to learn how. To do it professionally, you'll need others to believe that you can."
That's the difference between "capability" – knowing what to do and how to do it, and "credibility" – when someone else believes that you really can get it done. You need both to succeed, and you don't have any time to waste.
We're here to help you quickly get from where you are to where you need to be. And, with the brand of Syracuse University behind you, others will know that you learned from the best. Upgrade your skills. Take on new capabilities. Explore new frontiers. Transform yourself. Best of all, gain the credibility you'll need to go out there and transform your world.
Our microcredentials take you step-by-step directly toward your learning goals. Our digital badges will mark your achievements with a Syracuse University stamp of approval. Gain industry credibility with recognized, popular certifications that prove you are capable. Combine your achievements into even more valuable credential bundles, maybe even degrees. Learn the way you do best – instructor-led, instructor-guided, or self-guided. And learn from wherever you wish because most of our learning is offered fully online.
In addition to the offerings listed below, check out our new Professional Experience catalog:
Browse our offerings. Share your plans or your questions with us at microcredential@syr.edu or call us at 315.443.4889.
Let's work together to get you there!
---
Professional Acceleration
Distinguish yourself in a competitive marketplace through mastery of career-oriented skills. Successful completion is recognized with a digital certification that verifies your competence in a specific set of skills and can be shared with your network as well as your current or future employer.
Certificates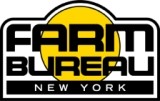 All NYFB members will receive a 10% discount on any cannabis certificate. Log in to www.nyfb.org for discount code.
---
Personal Enrichment
Pursue a passion or interest in noncredit courses taught and supported by Syracuse University faculty and instructors. Weekly live classes allow you to advance your knowledge in a high engagement, low stress academic environment.
---
Customizable Workforce Development Programs
Upskill or reskill your workforce with online, on-campus, on-site or hybrid customizable executive education programs designed to fit the precise needs of your organization. Delivered in a series of hand-picked modules that are a combination of self-paced online courses and weekly 90-minute live sessions, you can cultivate, engage, skill and support employees in all levels of your organization.