About the Fellowship for Emerging Leaders in Ministry
Through a creative alliance between Syracuse University and Le Moyne College, the Fellowship for Emerging Leaders in Ministry offers a dynamic and distinctive setting to form leaders that are empowered to thrive within challenging times.
Those who participate in the Fellowship focus on various aspects of leadership development, with the goal of thriving vocationally and enhancing the vitality of the communities they serve.
Drawing deeply on the latest research in leadership, the primary goals of the program are as follows:
Provide knowledge and skills for increased impact in leadership, team-building and community-building
Nurture self-awareness and ongoing personal spiritual development
Increase effectiveness and a sense of accomplishment
Share educational and other relevant resources
Raise the level of vocational fulfillment.
---
The Ideal Candidate for this Program
The ideal candidates for the Fellowship for Emerging Leaders in Ministry include faith-based leaders in central New York. Typically, participants will have more than three (3) years of experience.
This program is suitable for leaders of Christian churches (parishes, congregations) of any size – not only senior pastors (ministers) in large, flourishing, established churches but also pastoral leaders of small, newly established churches (congregations, parishes).
This is a selective program with a competitive application process. Those interested in participation will be required to submit an application and request a sponsoring statement from a supervisor, board member within the organization, or a community leader who is thoroughly familiar with you and can provide a detailed, firsthand appraisal.
Applicants should be prepared for, and comfortable with, engaging in an in-depth spiritual renewal and leadership discernment process in a supportive environment.
Program Costs
Thanks to generous funding from the Lilly Endowment and support provided by Syracuse University and Le Moyne College, this program is offered at no cost to participants. Tuition, accommodations and most meals will be covered by the Thriving in Ministry Grant. Please note that travel to and from the residencies and program materials will be at the candidate's expense.
Faculty Chair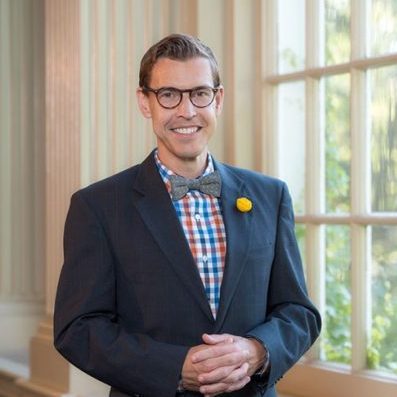 Rev. Dr. Brian Konkol guides, nurtures and enhances religious, spiritual and ethical life at Syracuse University and across its extended community. Appointed Dean of Hendrick's Chapel in 2017, Konkol works to strengthen the role of the chapel as the spiritual heart of the campus and a model for diversity and inclusion of philosophies and religions. Konkol comes to Syracuse from Gustavus Adolphus College in St. Peter, Minnesota, where he served as chaplain of the college since 2013. In this role, he provided strategic leadership to the Office of the Chaplains and was a faculty member of the Peace, Justice, and Conflict Studies program. Konkol, an ordained minister of the Evangelical Lutheran Church in America (ELCA), has a diverse and global background of service, ministry and teaching. Prior to his appointment to Gustavus Adolphus College, he served as co-pastor of Lake Edge Lutheran Church in Madison, Wisconsin, with responsibilities surrounding multicultural engagement and public advocacy. From 2008 to 2012, he served in South Africa as country coordinator of the Young Adults in Global Mission program of the ELCA. He also assisted in parish ministry alongside isiZulu-speaking congregations of the Evangelical Lutheran Church in Southern Africa, lectured at the Lutheran Theological Institute and participated with the World Council of Churches and Lutheran World Federation in the Conference of the Parties to the United Nations Framework Convention on Climate Change.
Contact Information
For more information about the program, please contact the admissions committee at clflores@syr.edu.