Deacon Mark J. Berube

Deacon Mark J. Berube has been married to his wife, April, for 41 years. They have four grown children and two grandchildren with another due in February 2023.  Deacon Mark has been an ordained deacon for about 5 years with the Catholic Church, Divine Mercy Parish, in Central Square, NY.  He has been the Parish Business Administrator for a little over a year now.  Prior to his employment with the church, Deacon Mark was a government employee with the Defense Counterintelligence and Security Agency for 20 years, as a Special Agent in Charge.  Prior to that, he was a Chief Warrant Officer with the United States Criminal Investigation Command for 23 years.  While in the military, Deacon Mark graduated from La Verne University with a MS in Business Organizational Management.  He enjoys spending time with his children and grandchildren and enjoys woodworking.
Dominick Costantino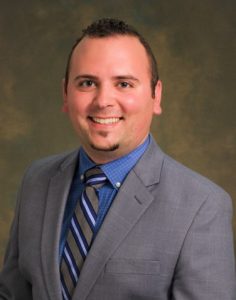 Dominick Costantino Jr. of West Wyoming, Pennsylvania, currently serves the Diocese of Scranton as Manager of Parish Renewal. He helps coordinate pastoral planning initiatives and acts as a liaison between all those involved in the ongoing Vision 2030 planning process. He joined the diocesan team in 2015 as the Vocation Program Coordinator and served in this role until the fall of 2022. He helped coordinate many events and retreats including the Quo Vadis Days high school discernment retreat, a monthly Eucharistic Adoration/XLT, and the Leave a Mark event to kickoff National Vocation Awareness Week. He oversaw the office's communication platform and partnered with various diocesan offices on special programs and events. 
He also serves the parish of Exaltation of the Holy Cross in Hanover Township as Pastoral Associate. In this role, he oversees the implementation of the parish's 5-year pastoral plan under the parish pillars of Word, Worship, Community and Service. He also directs the parish's Music Ministry, which he has been doing since September of 2010. The current program consists of a Youth Choir, Young Adult Contemporary Choir, and an Adult Choir. He served as organist of Saint Casimir Parish, Hanover Township from 2007 until its closing in August of 2010. 
He is a 2014 graduate of Wilkes University where he earned a Bachelor of Arts degree in Communication Studies with concentrations in Public Relations and Broadcast Media. He completed two internships at Blue Cross of Northeastern Pennsylvania and WBRE-TV's "PA Live!"
José Flores

José Flores is a young, committed and pastoral oriented Catholic. He currently serves as the Coordinator for Hispanic Ministry in the Diocese of Scranton, since 2020. Prior to this role, José worked for the Diocese of Allentown in Hispanic Ministry. José has a passion for working with individuals to better understand what it means to be Catholic. One way in which he helps people relate to their faith is by hosting a weekly radio program at the local Spanish radio station. This program presents faith related topics and how they impact your daily life.
Leslei Greene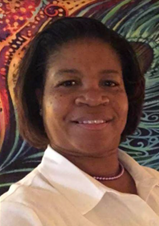 Leslei Greene is a native of Washington, D.C., relocated to Syracuse, NY after living on Hancock Field in North Syracuse 28 years ago. Leslei has 3 sons and 6 grandchildren which drew her to return to the Syracuse area in July 2016.
Leslei is a person of service, help and community building. Leslei has made a concerted effort to advance in life and work with spiritual purpose. Compassion, care and prayer is what comes to mind when Leslei thinks of ministry. Leslei is a faithful member of Victory Temple Fellowship Church, Syracuse Community Choir, Northeastern District Baptist Association (general secretary) and sits on the Board of Food Access Healthy Neighborhoods Now (FAHNN) as the secretary. Leslei holds a degree in Education and a certificate in Chaplaincy.
Frederick Harle

A high school chemistry teacher taught Fred how to repair a clogged sink.  Fred's father, an insurance underwriter, taught Fred the satisfaction of building things.  An X-ray repairman shared a love of exploring faraway places by bike.  A TV station engineer demonstrated God's generational love.  These four men from Fred's life in the 1980s exemplified the faith community of his home Presbyterian church in San Mateo, California.  Their diverse vocations and avocations illuminated their worshipful faith, making their relationships with God tangible and practical. With a firm understanding and a faith in God's providence, Fred left California to challenge his inquisitive mind to major in Sculpture at Syracuse University, earning a BFA in 1997.  Soon after, Fred married his college sweetheart, Amy. They are currently the proud parents of two wonderful daughters; Olivia who is 20 and attending the University of Notre Dame, and Ava, a Senior at Jamesville-Dewitt.  20 years ago, Fred opened The Joinery, Inc, a custom cabinet shop that specializes in creating unique furniture and bespoke kitchens for discriminating clientele.  Fred enjoys running races up to 100 miles long and driving his track-prepped Miata.  Concerning work of The Kingdom, Fred has taught Sunday School, led bible studies, and taken mission trips to Mexico, Texas, Louisiana, and El Salvador.  Recently, Fred has taken an outspoken role as Lay Leader at Jamesville Community Church.  Following the retirement of his church's pastor, Fred has answered a call to preach and help in the work of revitalizing a community of believers. 
Fauna Lang

Fauna Lang is thrilled to have been accepted into this Fellowship. She is passionate about making a difference in the world, inspiring others to know the goodness and love they were created in by a wondrous God. 
Fauna moved to Baldwinsville as a young child. Married to her high school sweetheart, for 43 years, Fauna and Dan have raised 7 children, who are now creating beautiful families of their own. She retired in 2017, after 17 years of service as part of Baldwinsville Central School District's supporting staff, to help care for several of her 15 grandchildren. 
A gifted teacher and writer, Mrs. Lang homeschooled her children for 10 years. Believing in community and strong relationships, she helped create two women's ministry groups, being a prime organizer for the gathering of women to experience rich encounters with Jesus and with one another. 
Fauna has taken advantage of the many learning opportunities offered through the Syracuse Catholic Diocese. She received her Formation For Ministry certification in 2017. She is part of a learning community called The Warrior Commission, which is an ecumenical group of people who explore their true identities, purposes and whys for being alive. She has written several children's stories and currently writes blogs for The Warrior Commission. 
Fauna loves the Adirondack Mountains, camping with her family, and finding and sharing treasures in nature, like sea glass and fossils. Reading well researched historical fiction is her quiet joy. Being part of the Fellowship of Emerging Leaders in Ministry is a gift she is excited to open! 
Deaconess Deb Lennox

Deaconess Deb Lennox was consecrated by the Lutheran Diaconal Association in 2008 and has served the Lutheran Church as a parish deaconess in Rehoboth Beach, DE, as a retreat and workshop leader, and as a consultant for women's ministries.  Deb is also a trained spiritual director.  She has served as the Co-Director of Education and Formation at the Lutheran Diaconal Association since 2018, where she oversees the training of women and men for lives of Word and service.  Deb also serves as the Administrator for Mid-Atlantic Lutherans in Mission, a non-profit grant making organization.  Deb holds a Bachelor's degree in Hearing & Speech Sciences from the University of Maryland, College Park and a certificate in Theology from Concordia University, Wisconsin.  She and her husband of 32 years, Todd, recently relocated to Owego, NY after many years in Beltsville, MD and Georgetown, DE.  They have two adult children, Bethany, a biomedical engineer in Pierre, SD and Ethan, a physical therapist in Bethesda, MD.  Deb enjoys spending time in nature, crossword puzzles, reading, and helping people discover how the gifts God has given them can be used to serve others.
Jeannette Moore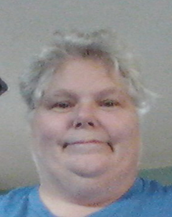 Jeannette is a wife of thirty years. She is Mom to her 26-year-old daughter. She worked for 30 years for Auburn Community Hospital in various positions, the last being as a Dining Room Attendant at the Finger Lakes Center for Living, a nursing home owned by Auburn Community Hospital. Not only did she work there she also volunteered in social, recreational, and spiritual activities. She has held several leadership positions in her local church and has spent many years taking lay study courses through the American Baptist Church's, Iroquois Association. One of her ministries is at the Auburn Correctional facility where she helps facilitate a Bible study, and co-facilitated an Alive in Christ Together retreat on-site in 2018 and 2019. She completed her certificate in lay leadership and hopes to soon become a Certified Lay Pastor.
Amy Sansone

Amy Sansone was raised in a small town outside Rochester, NY. She spent 20 years in the Bronx, four in the mountains of New Hampshire, and recently moved to Central New York with her husband. She has degrees in teaching (special education, elementary education, and teaching of the gifted), school administration, and a doctorate in instructional leadership. She has worked with learners ranging in age from PreK to doctorate-level graduate students– enjoying every single age. Amy has presented nationally, published in academic journals, and participated in school accreditations as well as grant applications. 
Amy has filled a variety of leadership positions from vice-president of her school teachers' union, president of a private residential building co-op, officer on various pastoral councils, and more.
Amy is passionate about her Catholic faith. Blessed to be born into a large family (five children), her parents instilled a love of the Church and serving others. She has found this to be her compass and foundation for life. A parishioner at Holy Cross Church in Dewitt, Amy recently completed the Formation for Ministry certification program, following two years of study. Amy has worked for public, independent, and Diocesan schools; and is currently employed at the Catholic Schools Office for the Diocese of Syracuse as the Director of Leadership Development and Mission Effectiveness. She loves visiting the 21 unique and beautiful schools throughout the system. Working with both their students and teachers is a true joy. 
Sherri Stone
Sherri Stone hails for the South and brings Southern Hospitality to the role of Principal at Most Holy Rosary School in Syracuse. She has a Bachelor's degree in Education from Georgia Southwestern State University, a Master's Degree in Education with a concentration in Psychology from Troy State University, and a Reading Certification from Albany State University. Throughout her 30 years teaching Elementary, Middle, and College in 4 different states, Sherri has earned numerous awards that include Outstanding Pre-K teacher, Teacher of the Year for Alice Coachman Elementary, Top Ten teachers for Dougherty County Schools, Teacher of the Year for Dougherty County School System, Outstanding Educator award from the Retired Teachers Association, the Stephan Shank award at Capella University and was named 40 under 40 for the state of Georgia. Sherri has been in some form of ministry since the age of 18 and considers it a privilege to serve others and use the talents God gave her to serve Him. Sherri has been married for 34 years and has 2 beautiful daughters and 2 fur babies. In her spare time, Sherri likes to garden, sing, read, and like a good southerner cook and feed people.
Joan Spector

Joan Spector is the Executive Director of Christ the King Retreat House and Conference Center, owned by the Diocese of Syracuse and located in Syracuse, NY. She has a Bachelor's degree from the College of Human Development at Syracuse University, a Master's in Teaching from Le Moyne College, and has obtained a CASAC-T from the Office of Addiction Services and Supports, New York State. Joan has worked in the human services field for over 20 years, teaching, serving, and working with people from all walks of life aged 5 to 95 years old. During this time, she fulfilled multiple roles including director of a recovery center which provided a safe haven for those struggling with addiction. She built up this program through acquiring and administering a $750,000 grant. Then Joan transitioned into the role of Health Home Services Director where she led a staff that helped people obtain housing, healthcare, and economic stability. Joan's Catholic faith led her to employment with the Syracuse Diocese Catholic Schools Office, building and implementing a one million-dollar grant program to help students and families improve their Social Determinants of Health. The opportunity to take on the role of Executive Director for Christ the King was born out of a personal calling and a culmination of her skills and experiences, enabling her to continue serving others. She has experience with leading groups of all sizes and has an extensive background in implementing projects and budgets that support large scale programs. She is a practicing Catholic, lifelong resident of the Syracuse area and lives in Marcellus, NY with her husband of many years. Joan has two adult children and enjoys spending time with family, has a passion for gardening, and is a lifelong runner.
Lindsay Stannard

Lindsay Stannard was born and raised in Hershey, Pennsylvania.  She attended Hartwick College where she received a B.A. in Sociology and Religious Studies.  She then received her Masters in Social Welfare from SUNY Albany.  Lindsay is a licensed master social work in NY and currently works for the NYS Office of Mental Health in the Forensic Services Unit.  Lindsay is a lifelong Lutheran and attends St. John's Lutheran Church in Colonie, NY.  Lindsay is currently serving as the Church Council President; she is also on the call committee which is discerning the call of a new Pastor to St. John's.  Lindsay previously served as Church Council President for 5 years and led the congregation through the retirement of a long-serving pastor, the sale of the large Church building in downtown Albany, and the transition to a smaller worship space at the Chapel, which is located on the property of St. John's cemetery.  Lindsay lives in Selkirk, NY with her 15-year-old son Shea and their two dogs, Paco and Carlos.  Lindsay enjoys reading, spending time outdoors, visiting with friends and family, and rooting for the Philadelphia Sports teams. 
Regina Wright

Regina Wright was raised Roman Catholic in the suburbs of Long Island, NY. She received a Bachelor of Science in Accounting from Long Island University in Brookville and settled into a career in Finance in the Non-Profit Sector upon moving to Syracuse. Regina's career path changed when sensing a call to restored relationship with God and community. This sparked a deep desire to learn more to bring the hope and healing of Jesus and the Gospel message to others. Regina obtained a Master of Arts in Pastoral Studies from St. Bernard's School of Theology and Ministry in Rochester and began ministry as Evangelization Program Coordinator with the Roman Catholic Diocese of Syracuse. In her role with the Office of Adult & Ministerial Formation, she devotes herself to empowering others to be agents of life and change.