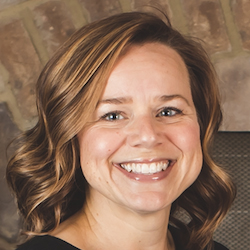 Jennifer Spees is a Business Professional with deep expertise in Human Resources and Talent Management.  Her experience spans over 20 years in private and public sectors, small (less than 250 employees) and Fortune 500 organizations, and a variety of industries including building materials, consumer packaged goods, women's fitness & wellness, and pulp & paper.  She has worked domestically and globally, with extensive experience in HR performance improvement & process optimization, talent management & succession planning, and corporate development, specifically in the areas of mergers and acquisitions due diligence, segregation and integration.    She currently consults in the areas of operations management and human resources for privately owned businesses. 
Ms. Spees has significant experience in course design, development and facilitation supporting learning across organizational levels. She takes great pride in finding ways to help students connect with concepts.  As a lifelong learner, she has a passion for coaching, creating engaging learning opportunities, and opening pathways for non-traditional learners.
She received her Bachelor of Arts (Industrial Relations) from McGill University and her MBA with a concentration in Entrepreneurship from Syracuse University.  She holds several professional certifications and licenses in the areas of talent and leadership assessment, compensation and benefits, and human resources. 
Ms. Spees resides in the greater Atlanta area with her husband and daughter.  In her spare time, she enjoys reading, volunteering, and running.