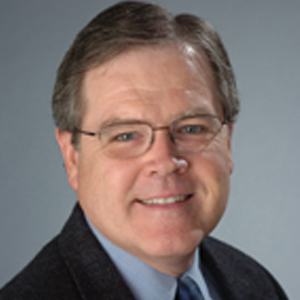 Art Thomas first began his association with the iSchool in the Spring semester of 2001, and became a member of the full-time faculty in 2009.  He specializes in Project Management, IT Management and Financial Systems courses, and he is the Faculty Curriculum Lead for Project Management.  His regularly-offered courses have included:
Managing Information Systems Projects (IST445/645)
Complex Issues in IT Project Management (IST447/747)
Global Financial Systems Architecture (GET302/602)
IM Capstone course (IST755) – Maymester
IM Gateway course (IST621) – Summer Session.
Art is the Associate Dean for Academic Affairs at the iSchool, overseeing curriculum design, development and assessment; class scheduling; program management;  academic integrity and all aspects of instruction.
Previously from 2012-2015, Art was the Director of the Master's Degree programs in Information Management (IM), Executive Information Management (ExIM), and Telecommunications and Network Management (TNM).
From 2008-2010, Art served on the J.P. Morgan Chase Partnership Curriculum Project Team, where he contributed to the development and enhancement of several courses with emphasis on large-scale, multi-tiered information systems.
Between 2010-2013, Art was the Director of the Upstate Health Research Network (UHRN), a consortium of universities coordinated through Syracuse University to analyze health care claims charges nationwide for setting reference benchmarks for out-of-network health care claims reimbursements.
For more than 35 years, his career has included IT positions in Manufacturing, Banking, and Insurance ranging from Programmer to CIO, and he has held positions in Corporate Training ranging from Training Specialist to Chief Learning Officer. As CEO of Counterpoint Holdings, LLC, his consulting work has taken him from North America to Europe and the Middle East, where he led two projects for the Ministry of Education in the Sultanate of Oman.  From 1992-2008 he also managed technology projects in K-12 public schools worth more than $50 million US.
With emphases in both Social Science and Computer Science, Art earned his Bachelor of Arts degree from the State University of New York College at Brockport. His Master of Education (Ed.M.) degree in Curriculum Development and Instructional Media is from the State University of New York at Buffalo, and his Ph.D., in Research and Evaluation/Instructional Systems Design and Management, is also from SUNY Buffalo. He has developed and taught numerous seminars, workshops and presentations, including semester courses at the American Institute of Banking, Niagara University and SUNY Buffalo.  He is certified by 3M Corporation in fiber-optic network systems design and installation, and co-founded LightYear Institute, Inc. in 2005 to develop and offer beginner-level 3M-endorsed certification classes in fiber-optic data network technology.
Art is a member of the Project Management Institute (PMI), the International Society for Performance Improvement (ISPI), the Association for Computing Machinery (ACM), and the Association for Information Systems and Technology (ASIS&T). He is also Co-founder and Chairman of the National Board of Directors of Gliding Stars, a charity operating across five states that provides disabled people of all ages recreational opportunities through lessons in adaptive ice skating.
Art and his wife Helen maintain a residence in Camillus as well as one on Helen's family farm in Wyoming County, where they produce maple syrup products.