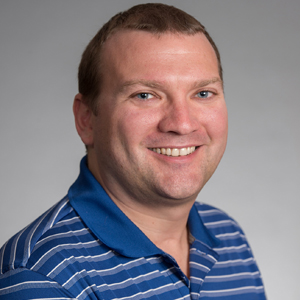 Jason Scharf has over 10 years of experience within Student Administrative Services in Higher Education and has been working in the Academic Advising Unit of University College (UC) since 2014. Jason is the co-creator of the Prior Learning Assessment program (PLA) at UC as well as BPS 379: Prior Learning Assessment, which he now teaches. His credentials include the following:
Master of Science in Educational Leadership and Policy Studies from Hofstra University (Long Island, NY)
Bachelor of Science in Business Management and Administration from Mount Saint Mary College (Newburgh, NY)
Certified Faculty Assessor from the Council of Adult and Experiential Learning (CAEL)
Certified Prior Learning Assessment Practitioner (PLA) from DePaul University
Certified Career and Educational Advisor from Indiana University
Jason is a member of and regularly attends events at the National Academic Advising Association (NACADA) and the Council of Adult and Experiential Learning (CAEL). His academic interest involves identifying the most effective strategies to extract college level learning from various domains of adult student's professional lives.
Courses Taught:
BPS 379: Prior Learning Assessment