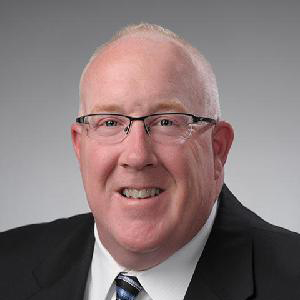 As a graduate of Syracuse University (M.S. in Telecommunications and Network Management & C.A. S. in Information Systems and Telecommunications Management), I am proud to be working with the College of Professional Studies to deliver course content. Drawing on my professional experience with building and operating service provider fiber optic networks, my background and skills position me well to connect people, information and technology. I also possess a B.S. degree in Telecommunications from the State University of New York Institute of Technology and I hold more that (20) professional certifications to include PMI's Project Management Professional (PMP) and the Information Technology Infrastructure Library (ITIL v3) certification. Prior to teaching at Syracuse University, I have also taught at other colleges throughout Upstate New York.
Over the past 25 years, I have primarily worked for start-up organizations to build and operate fiber optic networks throughout New York State. I currently serve as the Chief Technology Officer (CTO) for the Development Authority of the North Country (DANC) where I oversee the daily operations of a carrier-class fiber optic network bringing state-of-the-art optical transmission services to other service providers and large enterprise customers in the under-served areas of New York State. My subject matter expertise is in fiber optic transmission, service provider operations, service delivery and project management. As an Adjunct Professor, I feel it is my responsibility to bring these "real life" experiences to the classroom. My current list of courses include:
PPM301 Foundations of Project Management
IST345 Managing Information Systems Projects (Undergraduate)
IST645 Managing Information Systems Projects (Graduate)
IST623 Introduction to Information Security
IST754 Capstone Course in Enterprise Data Systems
I enjoy working with students and the sense of accomplishment that comes at the conclusion of each semester. In 2017, I was proud to have been selected by the students of the iSchool as the Part-Time Professor of the year.
In my free time, I love to spend time with my wife and three daughters and I particularly enjoy the times we travel which gives us the opportunity to experience new things together and create lifelong memories. I also enjoy Syracuse basketball, playing card games, boating and golfing.