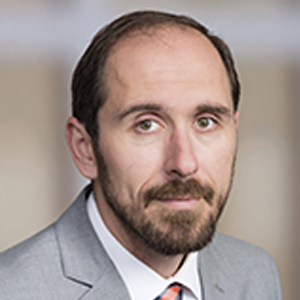 Mirza Tihic is the Assistant Director for the Office of Vice Chancellor for Veteran and Military Affairs. He oversees programs supporting veterans, military members, and members of military families on campus at Syracuse University. Tihic has served in a variety of administrative roles at Syracuse University's Institute for Veterans and Military Families. Here he supported programs and initiatives directed at education and employment for veterans, and managed program support services.
Tihic previously served as Program Manager for the Falcone Center for Entrepreneurship at SU's Martin J. Whitman School of Management. There he supported the Entrepreneurship Bootcamp for Veterans (EBV), inclusive entrepreneurship through Start-Up NY and SBA PRIME, the Syracuse Entrepreneurs' Bootcamp, the Panasci Business Plan Competition, the South Side Entrepreneurship Connect Project, and the D'Aniello Entrepreneurial Internship Program. In addition, he was an instructor in Whitman's entrepreneurial consulting class and business plan laboratory.
Previously, Tihic operated a Syracuse-based small business, Tihic Construction LLC, a residential remodeling company. He also worked with Carrier Corporation in the pricing strategy department, and served as associate business manager for Daymon Worldwide. In 2009, he co-founded Syracuse's North Side Learning Center, a family literacy center that helps immigrants and destitute individuals in that community.
Tihic has been teaching at the Whitman School of Management since 2010. The classes he teaches include Intro to Entrepreneurship (EEE370), Emerging Enterprise Consulting (EEE443/643), Strategic and Entrepreneurial Management (EEE457), D'Aniello Internship, Panasci Business Plan Lan (EEE458), and Strategic Management (MBC 645).